Javier Bardem are un talent deosebit de a transforma personaje dezagreabile în savuroase delicii pentru ochii publicului (unul dintre cele mai proeminente exemple este criminalul Anton Chigurh în No Country For Old Men) . Acesta este și cazul protagonistului Blanco din cel mai recent lungmetraj al aclamatului regizor spaniol Fernando León de Aranoa, The Good Boss.
Atât titlul filmului, cât și numele personajului ascund o tentă ironică, întrucât directorul companiei care produce scări nu este nici un șef bun, nici vreun suflet pur. Simplul fapt că firma Básculas Blanco îi poartă numele denotă un exagerat sentiment de importanță. Sub mantra loialității și a familiei pe care Blanco o repetă angajaților săi cu orice ocazie se ascunde o necesitate profundă de a deține controlul, iar manipularea pe care o folosește pentru a-și îndeplini inevitabil scopurile poartă masca bunăvoinței.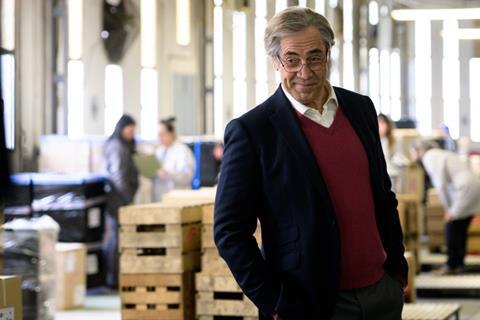 Deși temele pe care le tratează sunt serioase și actuale în societatea capitalistă, Aranoa le abordează într-o manieră comedică și relaxată. Ironia este presărată la tot pasul (chiar și scările produse de companie sunt un simbol al ierarhiei pe care protagonistul e obsedat să o păstreze), iar felul în care lumea lui Blanco și idealul lui de a-și completa peretele cu premiul de excelență în business se dezintegrează treptat sunt de-a dreptul hilare. Câteodată ceea ce ne îndepărtează de ținta noastră este chiar faptul că nu putem privi mai departe de noi înșine.
The Good Boss rulează în cadrul secțiunii Supernova marți, 21 iunie, ora 21:45 la Parc Poligon Florești și Iulius Parc Open Air și sâmbătă, 25 iunie, ora 17:45 la Cinema Florin Piersic.